What is this?
It's a macOS app that lives in your menu bar, and when you click on it you get a view from your camera.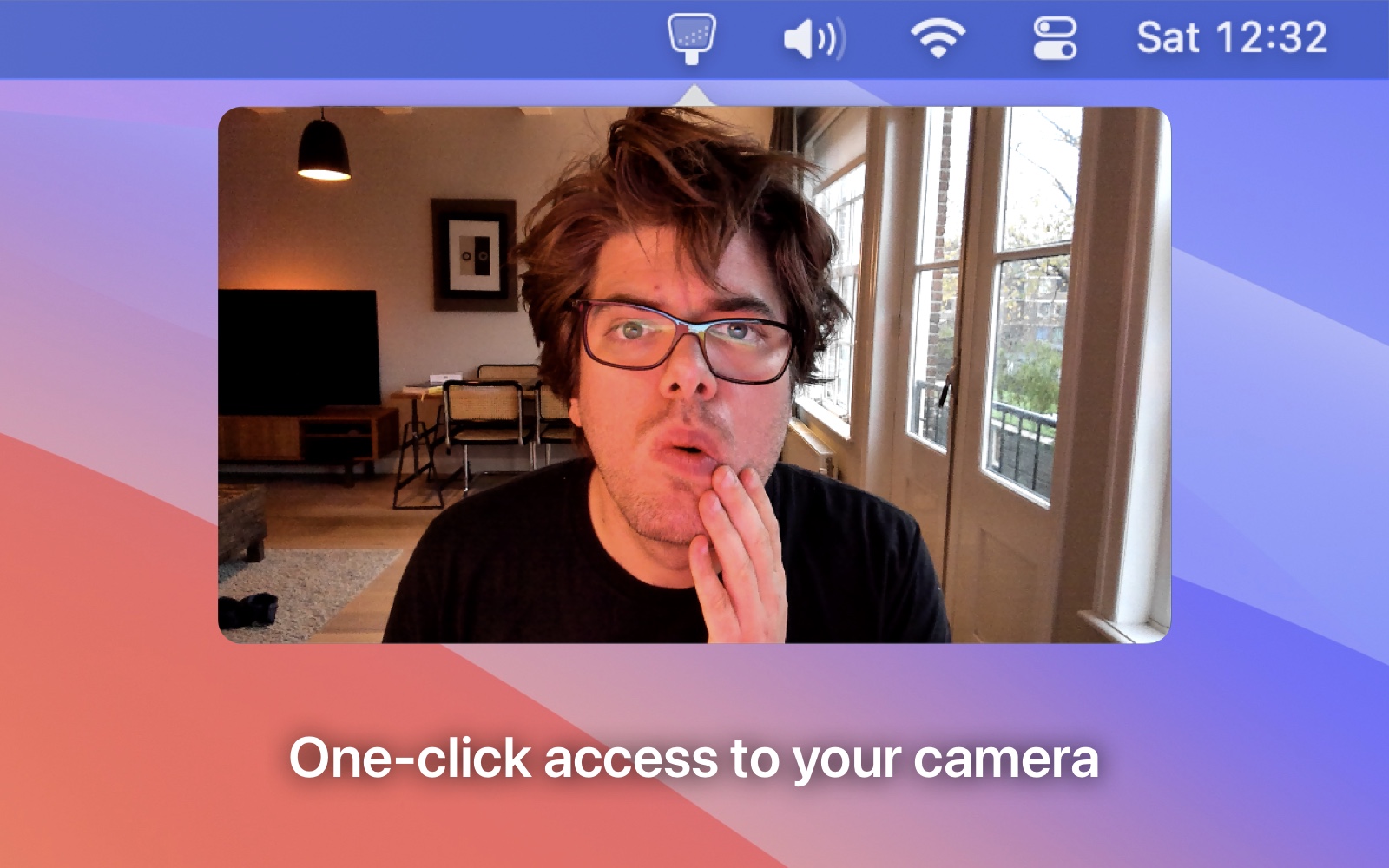 Yeah but why?
You know when you have to join a Zoom call but want to check your face first, or make sure nothing too embarrassing is in frame? So you open Photo Booth or something? But that's like 5 keyboard-presses at best? Maybe a one-click thing might save you half a second or something?
Why not just open Photo Booth instead?
Opening Photo Booth was exactly what I was doing, but I would use Spotlight, and sometimes it would open Photos instead, or I would open Photo Booth so much that if I just typed "Phot" in Spotlight it would default to Photo Booth and not Photos, and that's nice but not what I want — if I type "Phot" and hit return, I would expect to open "Photos" and not "Photo Booth". So that was getting annoying and I decided to build this instead.
Does this app do anything else?
A little bit yeah, I've received a lot of improvements and feature requests in the first two years of the app being out in the world, so I've decided to bundle them all in what I'm calling Hand Mirror Plus!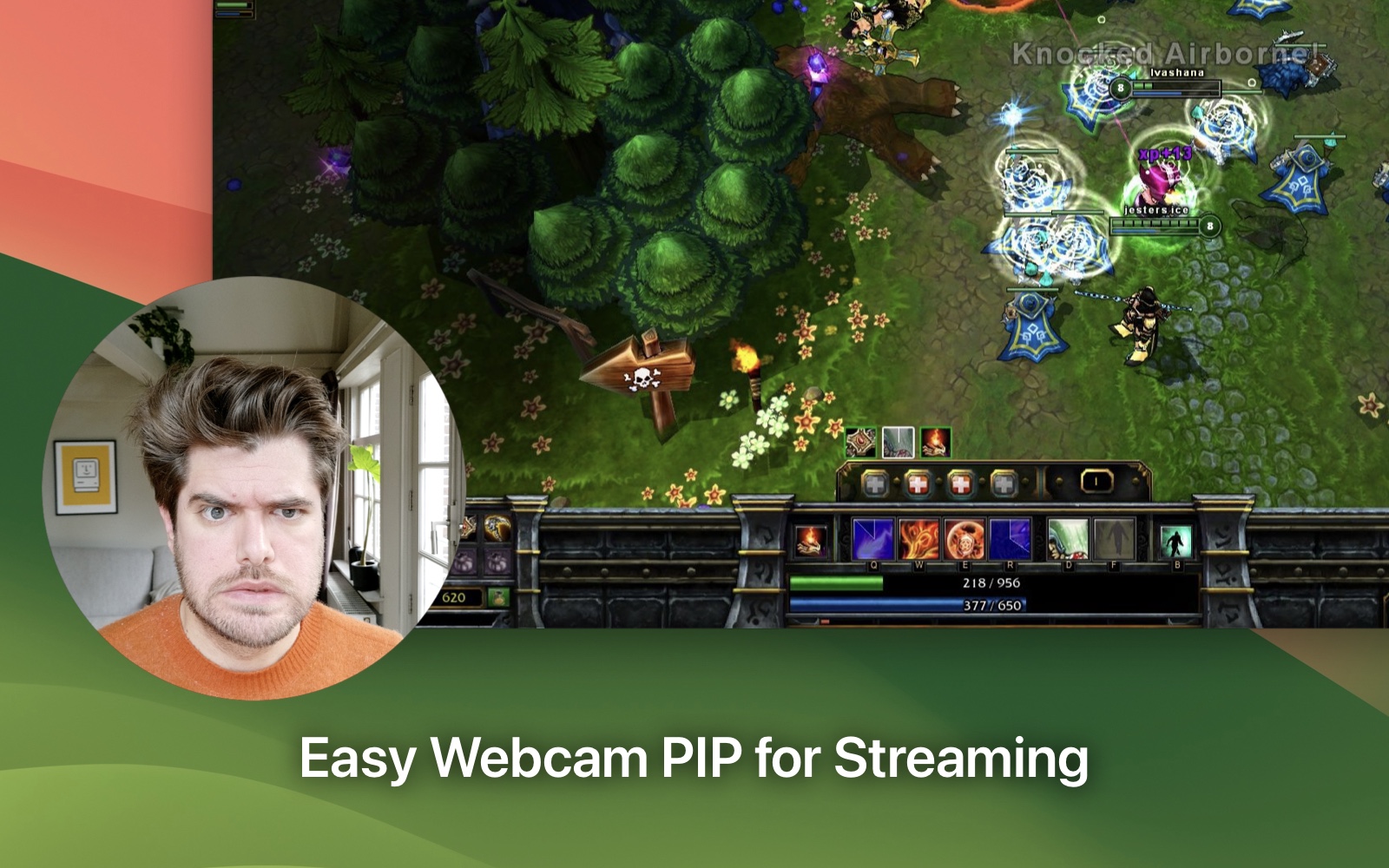 It's a one-time purchase that will give you all the current and future features added to the bundle, forever. And every time a major new feature is added, the price of the bundle goes up. So the current price is the cheapest it will ever be.
What's in Hand Mirror Plus today?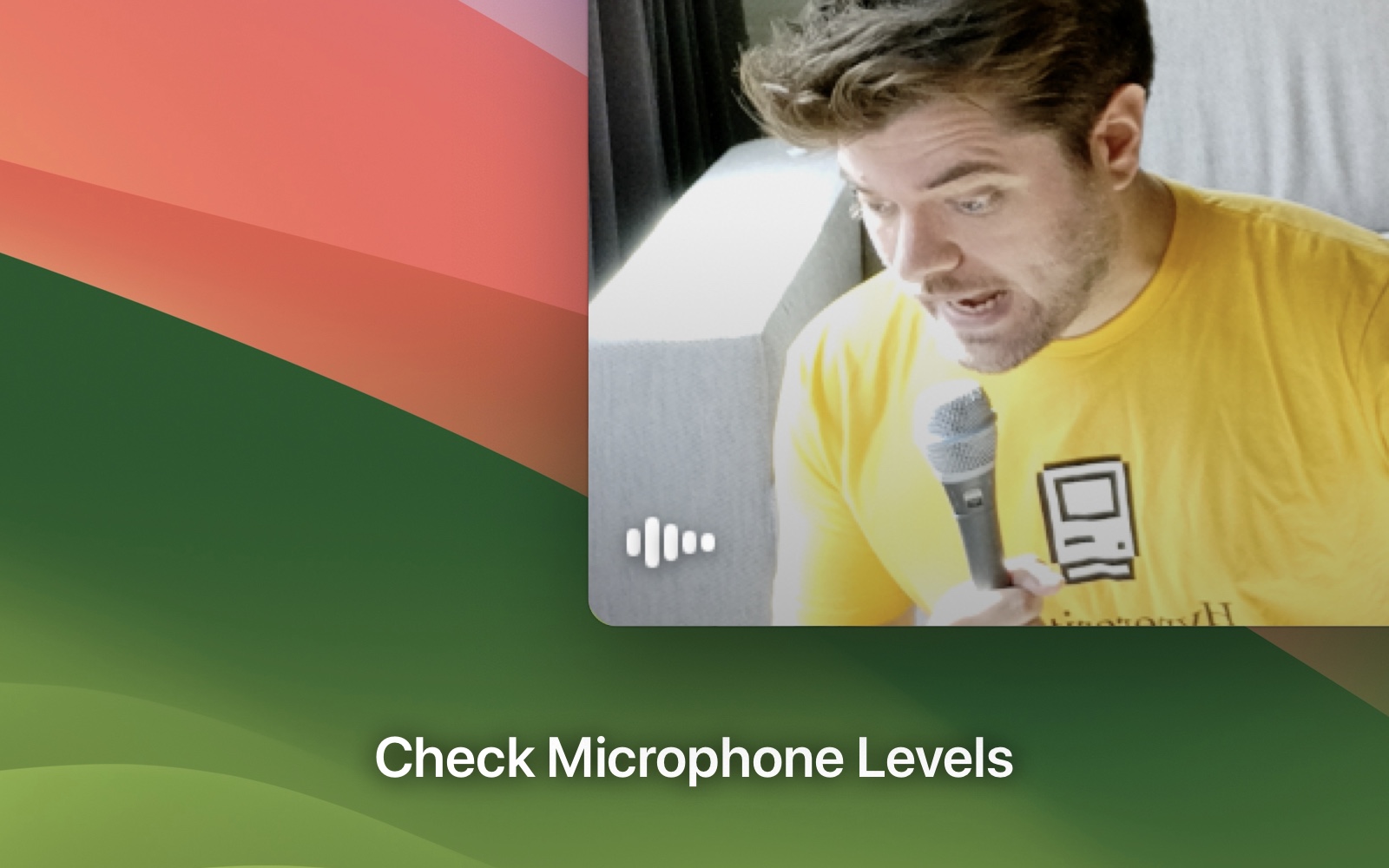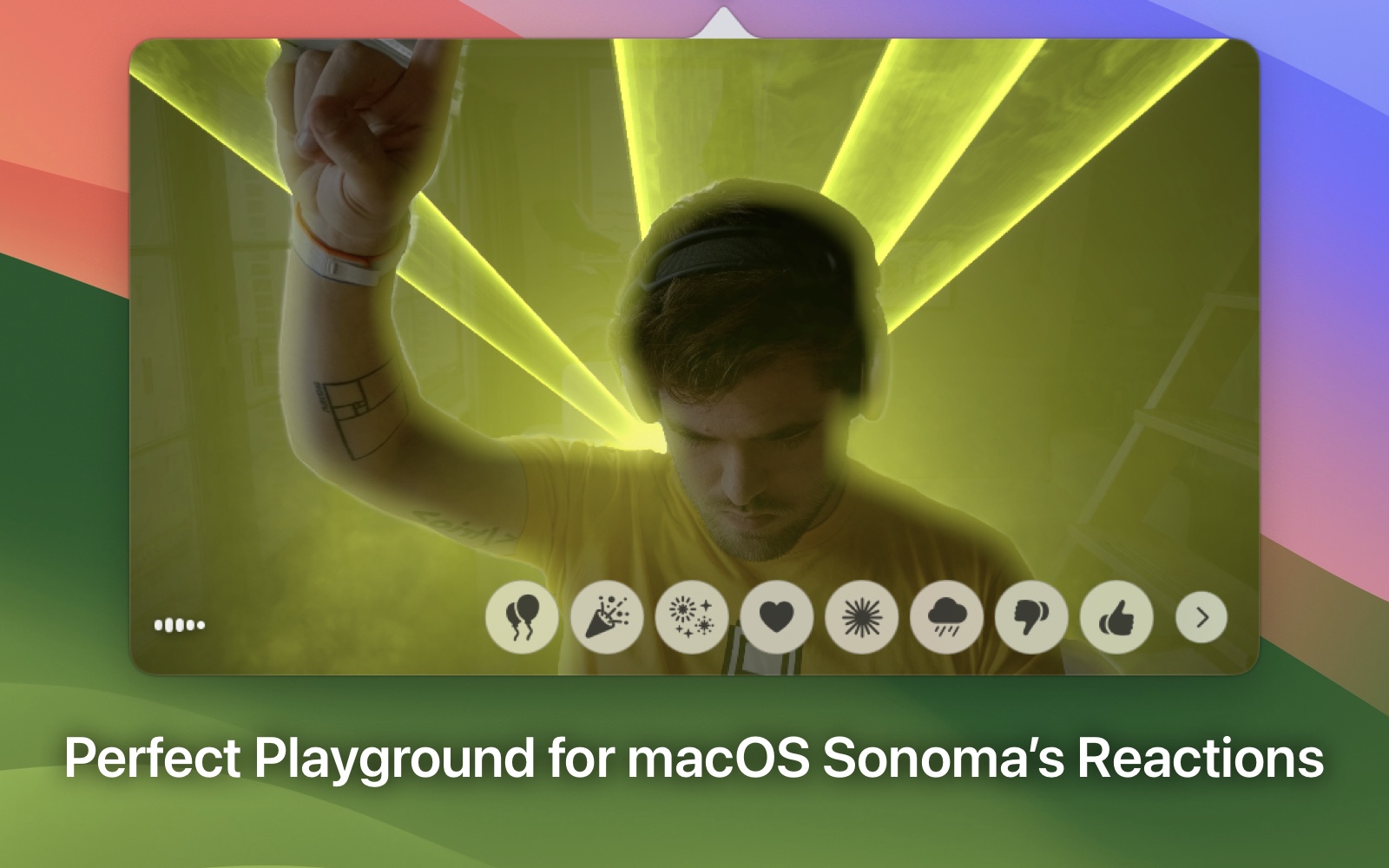 Smart Window: Get more flexibility than the simple Popover with a fully resizable, draggable, and always-on-top window.

Window Masks: Customizable size and shape of your window, for example if you want your camera to appear as a circle.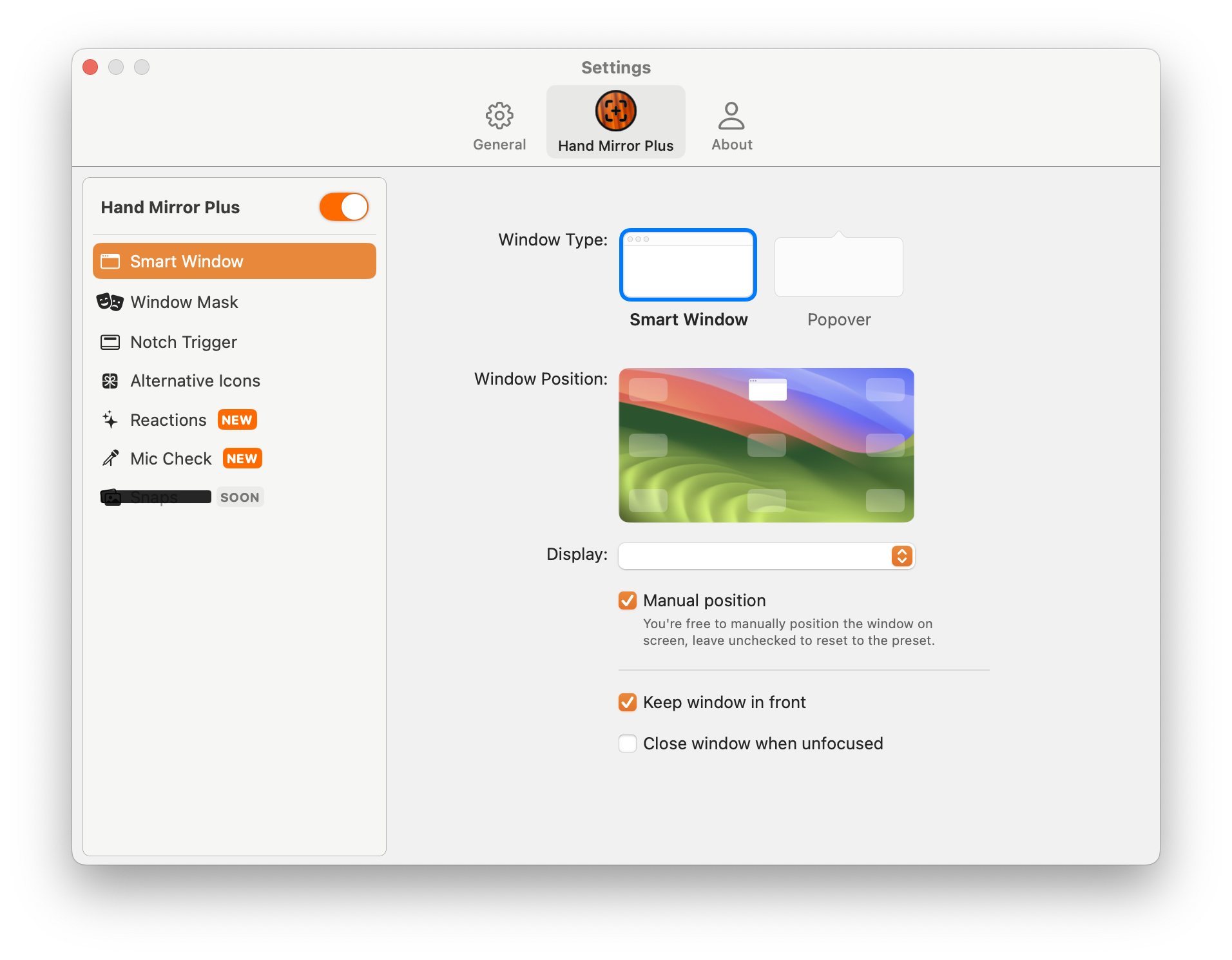 Custom Default Position: Pick where on your screen you want your camera to appear, useful when you want to center it with your actual physical camera.

Custom Icons: There's a wide selection of different app and menu bar icons, even some that could… perhaps… resemble a web cam you might have? I don't know.
Notch Trigger: If you have a Mac with a notch, you can click under it to trigger the camera.

Snaps (Coming soon): [MESSAGE REDACTED].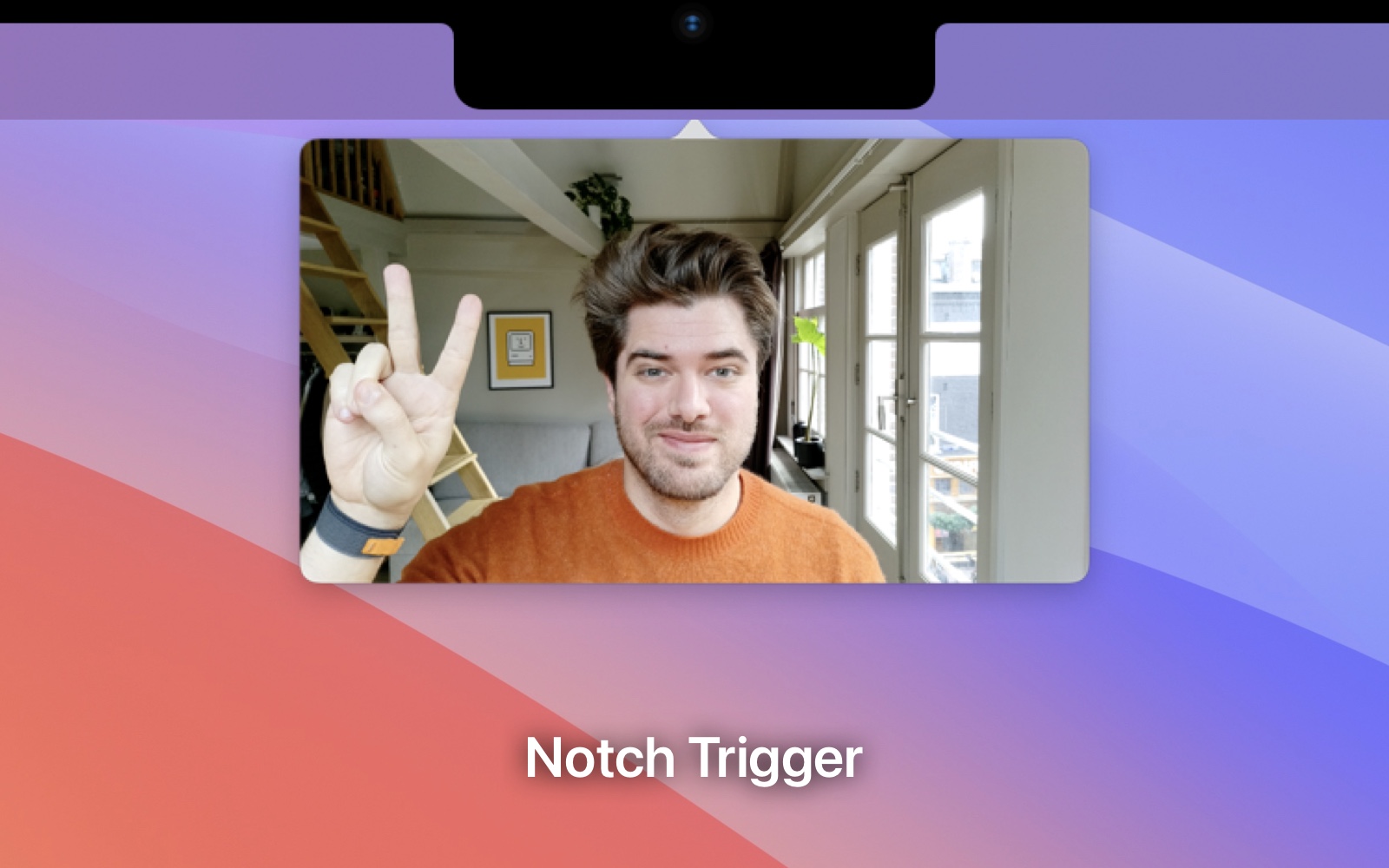 I'm running an older version of macOS, can you hook me up?
Sure! You can download an older version of the app, that doesn't have any of the new features or bug fixes, it's as simple as it gets, but also super vintage and a collector's item.
It goes back to High Sierra, download it here.
Who are you again?
I'm Rafa, I'm a Product Designer who also makes apps on the side — you can follow me on Mastodon or Twitter if you'd like to do a nice thing for me.